On 20 November 2018, major changes to Seaport were implemented.
Once these changes are processed on this page, this message will disappear.
It'll take some time, though. Please be patient.
Ship Merchant is a new feature introduced to the game on 21st Feb, 2017. Right now the feature is available to players starting from level 20 upwards.
Ship merchant will appear in your port with a new ship to sell as you reach the next level threshold. Below you can find the ships available for specific level ranges (work in progress).
Once offered, the ship will be available for purchase for 24 hours.
List of Ships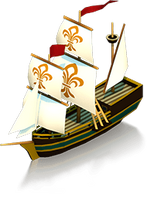 HMS Royal James

Level: 20
Limit: 1
Stars
Cost
Stats
1 star
150
40 9
1200
2 stars
2200 1000 100
40 10
500
3 stars
2300 1500 200
50 12
550
4 stars
2700 2000 300
60 14
650
5 stars
3800 2500 400
70 18
800
TOTAL
15011 000 7000 600 400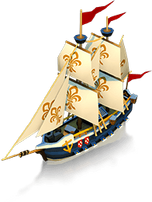 HMS Sandwich

Level: 25
Limit: 1
Stars
Cost
Stats
1 star
200
40 12
1600
2 stars
5000 2500 400
40 13
700
3 stars
6000 3000 350
50 15
800
4 stars
8000 3600 800
60 18
1000
5 stars
12 000 4500 700
80 22
1200
TOTAL
200 31 00013 600 1200 1050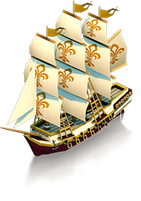 HMS Swiftsure

Level: 30
Limit: 1
Stars
Cost
Stats
1 star
180
40 14
2000
2 stars
7500 3000 500
50 15
800
3 stars
9000 3600 400
60 17
1000
4 stars
11 500 4400 1000
70 19
1300
5 stars
17 500 5600 800
80 22
1700
TOTAL
180 45 500 16 600 1500 1200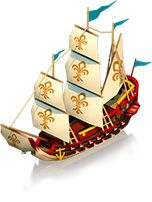 Windsor Castle

Level: 35
Limit: 1
Stars
Cost
Stats
1 star
240
40 17
2400
2 stars
12 000 5500 800
50 18
900
3 stars
16 000 7000 600
60 20
1100
4 stars
22 000 10 000 1600
70 23
1400
5 stars
32 000 15 000 1200
80 28
1800
TOTAL
240 82 000 37 500 2400 1800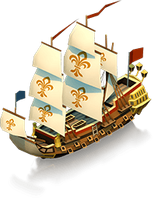 HMS Woolwich

Level: 40
Limit: 1
Stars
Cost
Stats
1 star
200
40 18
2800
2 stars
16 000 7000 1000
50 19
1000
3 stars
20 000 9000 800
60 21
1200
4 stars
30 000 12 000 2000
70 24
1500
5 stars
45 000 16 000 1600
80 28
1900
TOTAL
200 111 000 44 000 3000 2400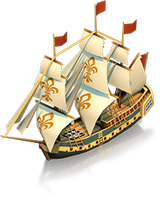 HMS Albemarle

Level: 45
Limit: 1
Stars
Cost
Stats
1 star
260
50 18
3200
2 stars
22 000 10 000 1600
60 19
1500
3 stars
30 000 13 000 1200
70 21
1800
4 stars
45 000 18 000 3200
80 24
2300
5 stars
75 000 25 000 2400
90 32
2800
TOTAL
260 172 000 66 000 4800 3600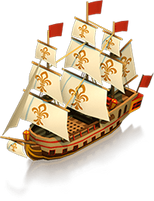 HMS Deptford

Level: 50
Limit: 1
Stars
Cost
Stats
1 star
220
50 21
3500
2 stars
25 000 12 000 2000
60 22
2000
3 stars
35 000 16 000 1600
70 23
2200
4 stars
55 000 22 000 4000
80 25
2500
5 stars
90 000 30 000 3200
90 30
3000
TOTAL
220 205 000 6000 4800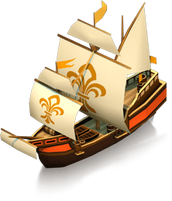 HMS Duke

Level: 55
Limit: 1
Stars
Cost
Stats
1 star
280
50 19
6000
2 stars
35 000 14 000 3000
60 20
3000
3 stars
60 000 18 000 2800
70 22
4000
4 stars
90 000 23 000 6000
80 26
5000
5 stars
125 000 35 000 4600
90 34
6000
TOTAL
280 310 000 90 000 9000 7400
HMS Exeter

Level: 60
Limit: 1
Stars
Cost
Stats
1 star
220
60 22
8500
2 stars
40 000 16 000 4000
70 23
4000
3 stars
65 000 18 000 3200
80 25
4500
4 stars
100 000 24 000 8000
90 28
5500
5 stars
140 000 36 000 6400
100 32
7000
TOTAL
220 345 000 94 000 12 000 9600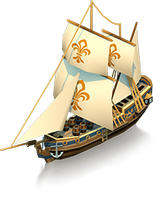 HMY Fubbs

Level: 65
Limit: 1
Stars
Cost
Stats
1 star
300
60 22
10 500
2 stars
55 000 25 000 6000
70 23
6000
3 stars
80 000 30 000 5000
80 25
7000
4 stars
135 000 40 000 12 000
90 28
8000
5 stars
200 000 50 000 10 000
100 36
10 000
TOTAL
300 470 000 145 000 18 000 15 000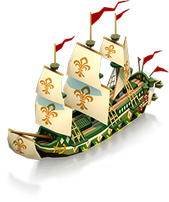 HDMS Lossen

Level: 70
Limit: 1
Stars
Cost
Stats
1 star
240
60 23
14 000
2 stars
60 000 30 000 8000
70 25
7000
3 stars
95 000 35 000 6400
80 27
8000
4 stars
150 000 45 000 16 000
90 30
9000
5 stars
220 000 55 000 12 800
100 35
12 000
TOTAL
240 525 000 165 000 24 000 19 200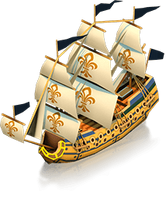 HMS Neptune

Level: 75
Limit: 1
Stars
Cost
Stats
5 stars
580
110 38
50 000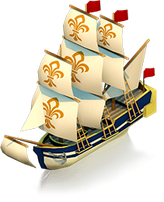 HMS Ossory

Level: 80
Limit: 1
Stars
Cost
Stats
1 star
250
60 25
20 000
2 stars
80 000 40 000 10 000
70 27
7000
3 stars
125 000 45 000 8000
80 29
8000
4 stars
170 000 60 000 20 000
90 32
10 000
5 stars
250 000 80 000 16 000
100 37
14 000
TOTAL
250 625 000 225 000 30 000 24 000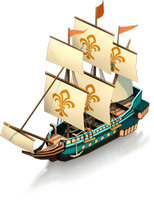 Ridderschap

Level: 85
Limit: 1
Stars
Cost
Stats
5 stars
590
110 42
85 000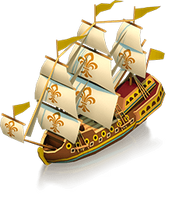 HMS Sedgemoor

Level: 90
Limit: 1
Stars
Cost
Stats
1 star
260
60 27
30 000
2 stars
125 000 50 000 15 000
70 29
9000
3 stars
170 000 65 000 10 000
80 31
10 000
4 stars
240 000 85 000 30 000
90 34
12 500
5 stars
340 000 110 000 20 000
100 39
16 000
TOTAL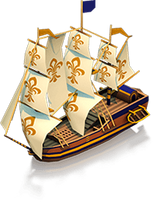 HMS St Albans

Level: 95
Limit: 1
Stars
Cost
Stats
5 stars
600
120 47
125 000
HMS Suffolk

Level: 100
Limit: 1
Stars
Cost
Stats
1 star
270
70 30
40 000
2 stars
165 000 60 000 17 000
80 32
12 000
3 stars
220 000 85 000 12 000
90 34
15 000
4 stars
350 000 105 000 34 000
100 37
20 000
5 stars
500 000 125 000 24 000
110 42
26 000
TOTAL
270 1 235 000 375 000 51 000 36 000
HMS Barfleur

Level: 105
Limit: 1
Stars
Cost
Stats
5 stars
600
130 52
175 000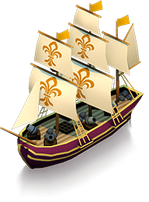 HMS Basilisk

Level: 110
Limit: 1
Stars
Cost
Stats
1 star
280
80 31
60 000
2 stars
250 000 75 000 20 000
90 33
15 000
3 stars
350 000120 000 15 000
100 36
18 000
4 stars
550 000 150 000 40 000
110 40
24 000
5 stars
750 000180 000 30 000
120 45
32 000
TOTAL
280 1 900 000 525 000 60 000 45 000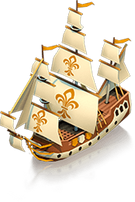 HMS Blackwall

Level: 115
Limit: 1
Stars
Cost
Stats
5 stars
600
150 54
300 000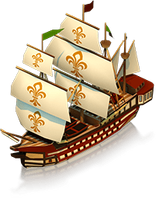 HMS Burlington

Level: 120
Limit: 1
Stars
Cost
Stats
1 star
290
90 33
85 000
2 stars
350 000 90 000 24 000
110 35
25 000
3 stars
450 000130 000 18 000
110 38
30 000
4 stars
600 000 165 000 48 000
120 42
45 000
5 stars
900 000 200 000 36 000
130 47
60 000
TOTAL
290 2 300 000 585 000 72 000 54 000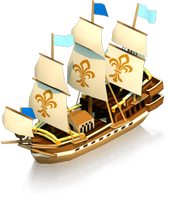 HMS Pendennis

Level: 125
Limit: 1
Stars
Cost
Stats
5 stars
600
150 58
400 000
Concorida

Level: 130
Limit: 1
Stars
Cost
Stats
1 star
300
90 35
110 000
2 stars
450 000 100 000 30 000
100 37
45 000
3 stars
550 000 140 000 22 000
110 40
50 000
4 stars
650 000 190 000 60 000
120 44
60 000
5 stars
1 000 000 250 000 44 000
130 49
80 000
TOTAL
300 2 650 000 680 000 90 000 66 000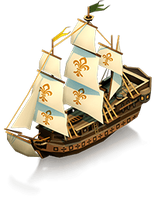 HMS Lancaster

Level: 135
Limit: 1
Stars
Cost
Stats
5 stars
600
150 60
500 000
HMS Newark

Level: 140
Limit: 1
Stars
Cost
Stats
1 star
310
100 37
150 000
2 stars
550 000 140 000 35 000
110 39
50 000
3 stars
650 000 180 000 28 000
120 42
60 000
4 stars
800 000 230 000 70 000
130 46
80 000
5 stars
1 300 000 280 000 56 000
140 51
100 000
TOTAL
310 3 300 000 830 000 105 000 84 000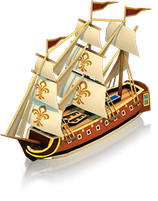 HMS Salisbury

Level: 145
Limit: 1
Stars
Cost
Stats
5 stars
600
160 64
650 000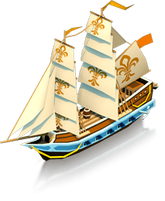 Portland

Level: 150
Limit: 1
Stars
Cost
Stats
5 stars
610
160 69
750 000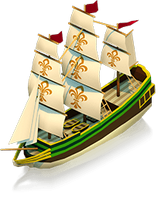 HMS Plymouth

Level: 155
Limit: 1
Stars
Cost
Stats
1 star
310
110 39
220 000
2 stars
800 000 275 000 45 000
120 41
65 000
3 stars
1 050 000 350 000 35 000
130 44
75 000
4 stars
1 450 000 450 000 90 000
140 48
100 000
5 stars
2 000 000 600 000 70 000
150 54
160 000
TOTAL
310 5 300 000 1 675 000 135 000 105 000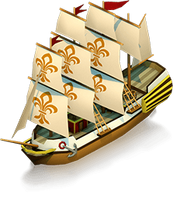 Richard

Level: 160
Limit: 1
Stars
Cost
Stats
5 stars
610
160 73
950 000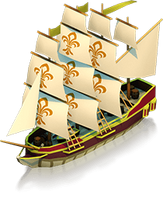 Lyme

Level: 165
Limit: 1
Stars
Cost
Stats
5 stars
620
170 168
1 100 000
Tredagh

Level: 170
Limit: 1
Stars
Cost
Stats
1 star
310
110 39
300 000
2 stars
1 400 000 600 000 55 000
120 41
125 000
3 stars
1 700 000 700 000 45 000
130 44
165 000
4 stars
2 400 000 900 000 110 000
140 49
200 000
5 stars
3 200 000 1 200 000 90 000
150 58
280 000
TOTAL
310 8 700 000 3 400 000 165 000 135 000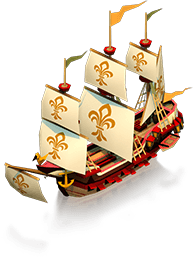 Newbury

Level: 175
Limit: 1
Stars
Cost
Stats
5 stars
620
160 80
1 500 000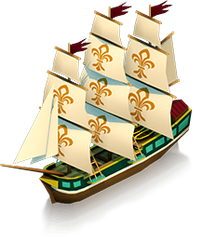 Sussex

Level: 180
Limit: 1
Stars
Cost
Stats
5 stars
630
160 83
1 750 000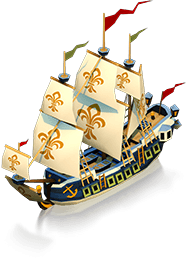 HMS Portsmouth

Level: 185
Limit: 1
Stars
Cost
Stats
1 star
310
120 44
700 000
2 stars
2 400 000 950 000 80 000
130 46
200 000
3 stars
3 300 000 1 200 000 70 000
140 50
250 000
4 stars
4 200 000 1 450 000 160 000
150 56
350 000
5 stars
6 000 000 1 750 000 140 000
160 65
500 000
TOTAL
310 15 900 000 5 350 000 240 000 210 000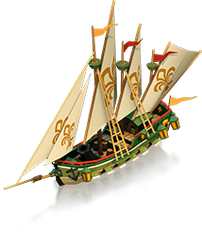 HMS Ruby

Level: 190
Limit: 1
Stars
Cost
Stats
5 stars
630
160 86
2 250 000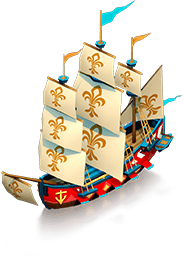 Gainsborough

Level: 195
Limit: 1
Stars
Cost
Stats
5 stars
640
170 90
2 500 000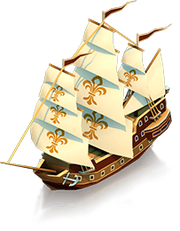 Naseby

Level: 200
Limit: 1
Stars
Cost
Stats
1 star
320
120 54
1 050 000
2 stars
3 200 000 1 000 000 110 000
130 56
400 000
3 stars
4 200 000 1 300 000 100 000
140 62
500 000
4 stars
5 600 000 1 800 000 220 000
150 67
600 000
5 stars
8 600 000 2 400 000 200 000
160 76
750 000
TOTAL
320 21 600 000 6 500 000 330 000 300 000
HMS Royal Oak

Level: 205
Limit: 1
Upgrades
Cost
Stats
5 stars
640
170 95
3 000 000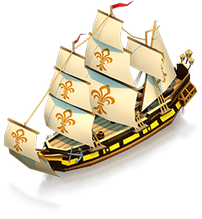 HMS Yarmouth

Level: 210
Limit: 1
Upgrades
Cost
Stats
5 stars
640
170 100
3 600 000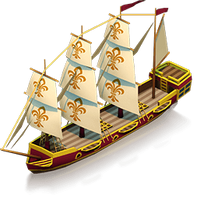 Marston Moor

Level: 215
Limit: 1
Upgrades
Cost
Stats
1 star
320
120 66
1 500 000
2 stars
5 000 000 1 350 000 250 000
130 69
550 000
3 stars
6 000 000 1 750 000 200 000
140 73
700 000
4 stars
8 000 000 2 000 000 500 000
150 79
800 000
5 stars
12 500 000 2 400 000 400 000
160 88
1 250 000
TOTAL
320 31 500 000 7 500 000 750 000 600 000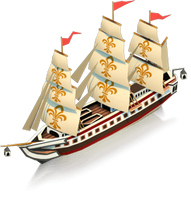 HMS Princess

Level: 220
Limit: 1
Upgrades
Cost
Stats
5 stars
640
170 105
4 300 000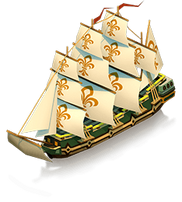 HMS Cambridge

Level: 225
Limit: 1
Upgrades
Cost
Stats
5 stars
640
170 110
5 000 000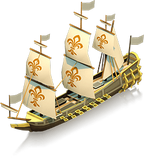 Dauphin Royal

Level: 230
Limit: 1
Upgrades
Cost
Stats
1 star
320
120 75
1 950 000
2 stars
6 500 000 1 650 000 300 000
130 78
700 000
3 stars
8 500 000 2 000 000 250 000
140 84
880 000
4 stars
11 000 000 2 500 000 600 000
150 90
1 000 000
5 stars
17 000 000 3 400 000 500 000
160 100
1 600 000
TOTAL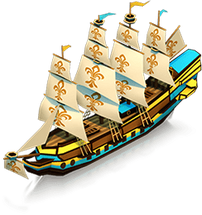 HMS Merlin

Level: 235
Limit: 1
Upgrades
Cost
Stats
5 stars
640
170 115
5 800 000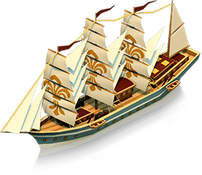 Clove

Level: 245
Limit: 1
Upgrades
Cost
Stats
1 star
320
120 88
2 500 000
2 stars
8 000 000 2 000 000 400 000
130 92
1 000 000
3 stars
10 000 000 2 400 000 400 000
140 97
1 200 000
4 stars
14 000 000 3 400 000 1 000 000
150 106
1 600 000
5 stars
22 000 000 4 500 000 1 000 000
160 118
2 200 000
TOTAL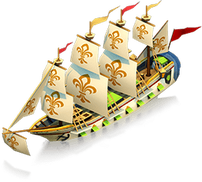 HMS Assistance

Level: 250
Limit: 1
Upgrades
Cost
Stats
5 stars
650
170 135
12 000 000
Maidstone

Level: 260
Limit: 1
Upgrades
Cost
Stats
1 star
320
130 90
4 000 000
2 stars
8 500 000 1 800 000 500 000
140 95
1 300 000
3 stars
13 000 000 2 750 000 500 000
150 105
1 750 000
4 stars
17 500 000 3 650 000 1 250 000
160 120
2 250 000
5 stars
24 000 000 4 550 000 1 250 000
170 139
2 550 000
TOTAL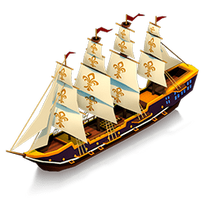 Newcastle

Level: 265
Limit: 1
Upgrades
Cost
Stats
5 stars
650
180 160
18 000 000
HMS Swallow

Level: 270
Limit: 1
Upgrades
Cost
Stats
5 stars
650
180 175
22 000 000
HMS Kent

Level: 275
Limit: 1
Upgrades
Cost
Stats
1 star
320
140 76
4 800 000
2 stars
10 000 000 2 300 000 700 000
150 84
1 400 000
3 stars
15 000 000 3 500 000 700 000
160 99
1 800 000
4 stars
20 000 000 4 500 000 1 500 000
170 122
2 300 000
5 stars
30 000 000 6 000 000 1 500 000
180 152
2 800 000
TOTAL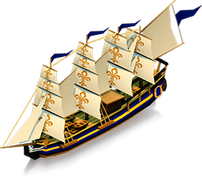 HMS Halifax

Level: 280
Limit: 1
Upgrades
Cost
Stats
5 stars
650
200 180
25 000 000
HMS San Josef

Level: 285
Limit: 1
Upgrades
Cost
Stats
5 stars
650
200 190
30 000 000